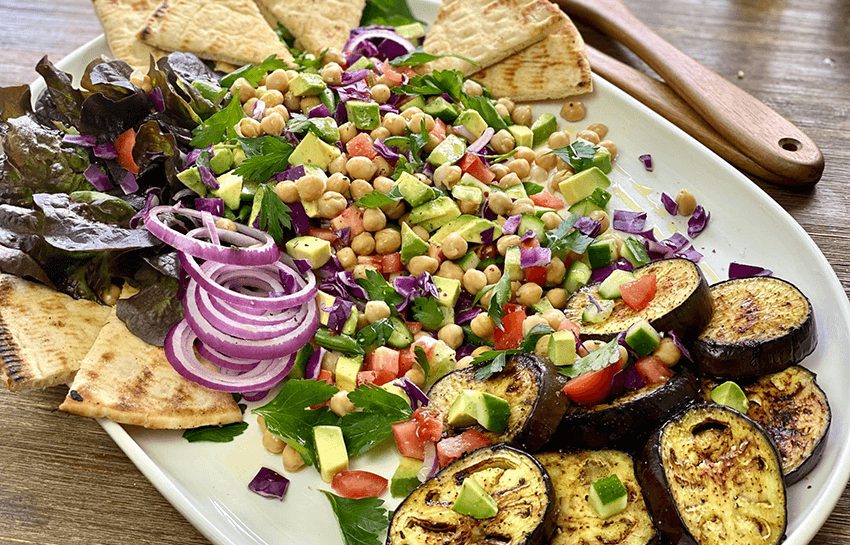 Eggplant and Chickpea Chopped Salad
We love a good summer salad and that's what we serving up for this week's Monday Meal.
Combing chickpeas and fried eggplant makes for a satisfying dish!
Ingredients
1 eggplant, cut into 3 cm slices
1 can chickpeas
1 avocado, diced
1 large tomato, diced
1 Lebanese cucumber, diced
1 Spanish onion, sliced into rings
1/2 oak lettuce
1/4 bunch parsley
1/4 small red cabbage, chopped
Olive oil
Salt & pepper
Juice 1 lemon
Method
Heat a frypan over medium heat.
Brush eggplant with olive oil and season well with salt and pepper.
Fry until golden on each side, drain on a paper towel.
Arrange the chickpeas and all salad ingredients on a large platter.
Add the eggplant, season with salt and pepper, drizzle over olive oil and lemon juice.
Enjoy!