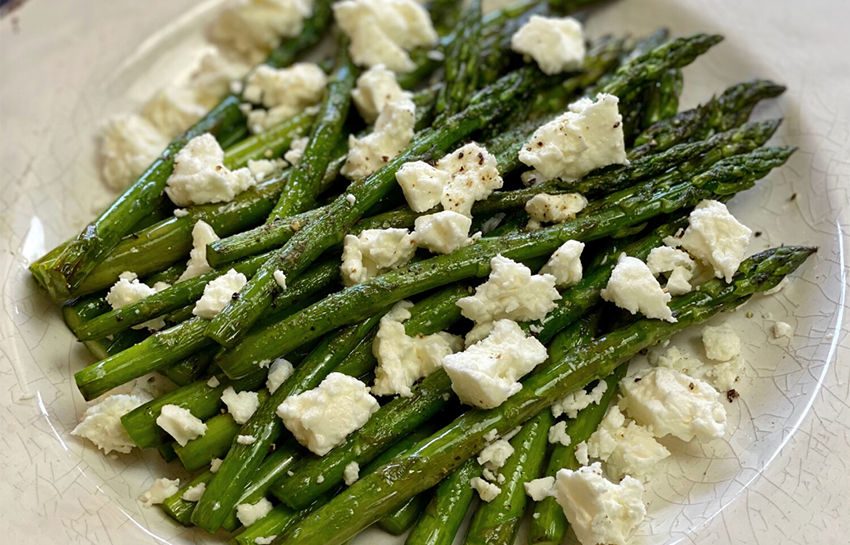 Sautéed Asparagus with Feta
This is a really simple way to cook asparagus where the flavours and textures of the greens and feta cheese really shine through.
Always go for a firmer feta cheese for this recipe so it crumbles perfectly.
– – – – – – – – – –
Ingredients
2 bunches asparagus, woody ends removed
2 tbsp olive oil
½ block feta
Sat and pepper
Method
Preheat a frypan over medium heat and add olive oil.
Once hot add asparagus and season with salt and pepper.
Sauté, tossing regularly, until cooked to your liking.
Place on a serving plate and crumble over feta and season with a little more salt and pepper.