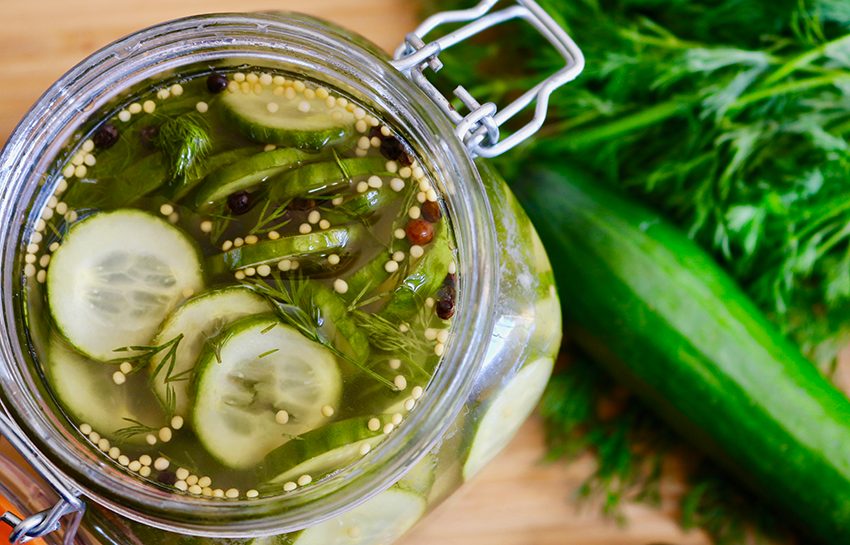 Pickled Lebanese Cucumbers
We once had a neighbour that we were told was "scary"!
Let me explain…
We lived in Crete (aka gorgeous Greek island) for a couple of years…
In a townhouse on the beach.
Tough life but someone has to live it!
When we started to meet some of the characters in the complex,
Including the head of maintenance,
The real estate developers' representatives,
And some of the neighbours,
The word was that most of the tenants are pretty good neighbours,
But we needed to look out for one particular woman,
Who was especially difficult,
And not overly fond of children.
Given that ours were 7, 5 & 3 at that time…
And anything but quiet,
We sensed this may be a challenge.
Being the ever optimistic guy that I am,
I confidently reported that I'd not only tame the "scary" neighbour,
I might even befriend her.
All that heard my audacious claim thought I was little crazy,
And that I didn't know was I was in for.
Well..
It didn't happen immediately,
But within a few months,
We were quite courteous to each other,
Within a few more months we were friends,
And by the time we'd left Greece,
And returned to Australia,
We'd also exchanged more than a couple of recipes…
And beers over the balcony too!
I won't name names,
But our lovely neighbour from Sweden,
Has left a mark on all of the family…
And not in the way that the locals expected!
We hope you enjoy our pickled cucumbers,
As much as we did in Crete,
And again now back in Melbourne.
All that's left to say now is…
Smaklig Måltid
Swedish for buon appetito
– – – – – – – – – –
Ingredients
500g Lebanese cucumbers
2 cups apple cider vinegar
¾ cup raw sugar
12 sprigs of dill
1 tsp peppercorns
1 tsp mustard seeds
1 tsp sea salt
Method
Slice cucumbers and put in a bowl. Add the dill, peppercorns and mustard seeds and mix together.
Add the mix to a clean jar and set aside.
In a small saucepan add the vinegar, sugar and salt and heat until the sugar has dissolved. Pour into the jar over the cucumber mix and seal the jar and set aside.
Once cooled, put in the fridge overnight.