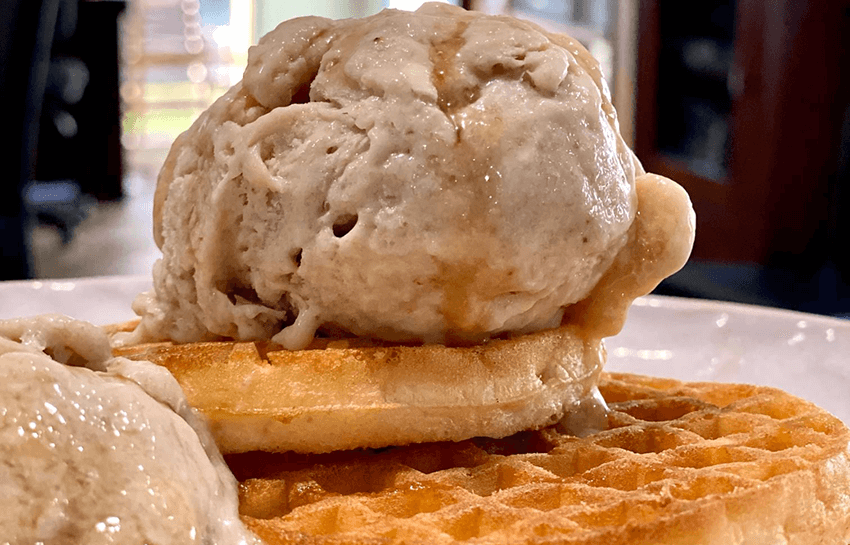 Homemade Banana & Maple Nice-Cream with Waffles
This week's Monday Meal is one of those treats where you can take credit for making it from scratch, but also sneak in a little cheat!
When your "nice-cream" is good to go, scoop it out onto Urban Pantry Foods Australia waffles and drizzle over a little more maple syrup!
– – – – – – – – – –
Ingredients
8 fresh ripe bananas
3 tbsp of Greek yogurt
2 tsp of maple syrup ( a good drizzle!)
Method
Blitz all of the ingredients together, place in a freeze proof container, and freeze until set – around 4 hrs.