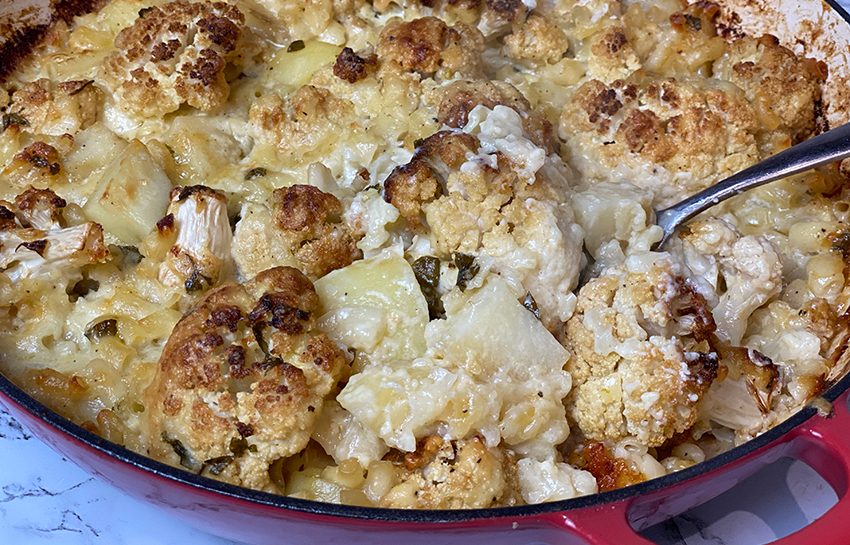 Cauliflower, Potato and Pasta Cheesy Bake
This cauliflower and pasta dish is the ultimate winter comfort food!
You can add chicken if you want, leave out the pasta.
Add broccoli or a combination of cheeses instead of just one.
– – – – – – – – – –
Serves 6-8
Ingredients
1 head cauliflower, broken into florets
1 large Dutch cream potato, cubed
2 c small dried pasta of choice, we've used macaroni
2 cloves garlic, peeled and crushed with back of knife
1 handful fresh parsley, chopped
Method
Preheat oven to 180°C
Cook pasta as per pack direction and add garlic to the pot.
Keep 1 cup of the pasta water, drain the rest away.
In a 28cm ovenproof dish add the cauliflower, potatoes and cooked pasta, pasta water, and parsley.
Grate over cheese, cover and bake for 20 mins covered.
Remove the cover, give it a stir, spray with a little olive oil and bake for a further 30 mins, or until cauliflower and potatoes are tender.