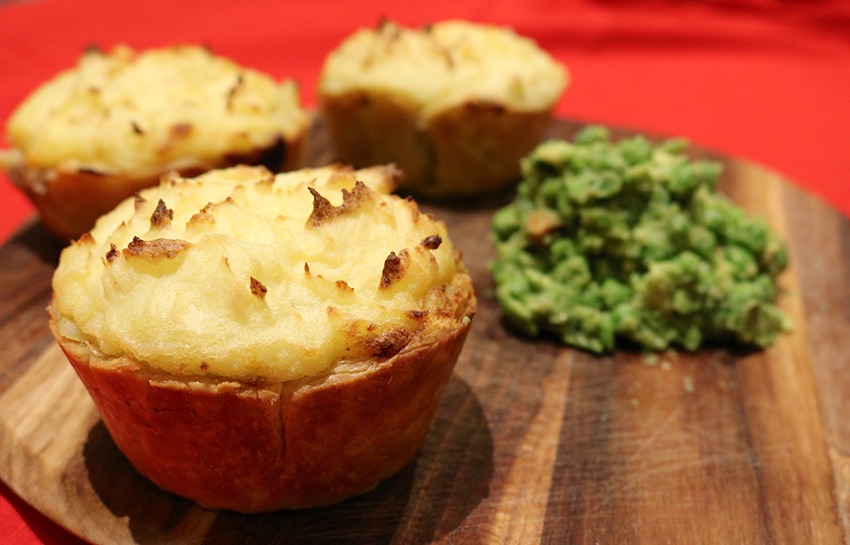 Beef Mash Pies
It was the first time I'd ever done it…
But I remember it like it was yesterday!
Mum had warned me against it…
But I just couldn't resist!
It was a frosty winter's morning in Melbourne…
And it was cold,
Really, really cold!
I was in Year 8,
At an all boys school in Melbourne's east,
And even though I was 13 years old,
I'd never done it before….
But it seemed that all the private school boys were doing it!
So I just had to try….
The boys' name who introduced me to it was Chris.
I won't mention his surname for privacy reasons.
He came over,
Put it in my hands…
And I put it in my mouth!
Ouchhh!
It was pain and delight at the same time.
My mouth had never experienced anything like it ever before.
I couldn't believe mum had been denying me this throughout my childhood.
It was the best thing I'd ever tasted.
It was hot…
And steamy…
It was my first ever Four n' Twenty Pie!
This Sunday gone,
Some 30 years on…
I had a Four n' Twenty at the footy.
The best thing about the pies on Sunday,
Was that they got up and beat the doggies in a close one.
So it got me thinking,
With the weather cold in Melbourne,
And my need for a delicious hot pie at peak levels,
Why not make them at home.
Our pies this week are beef and gravy,
Just like the Four n' Twentys, but…
They are topped with rich and creamy Dutch cream mash…
And they taste a little better than the store bought variety.
Served with smashed pea and avocado,
See next week for that recipe,
This is comfort food for grown ups!
No hiding anymore mum,
I'm going to be putting these into my mouth,
And belly again…
Before the winter's out!
Go Pies!
Buon appetito
– – – – – – – – – –
Ingredients for the Mash
1kg Dutch cream potatoes diced
50g butter
½ cup milk
Sea salt
Cracked pepper
Ingredients for the Filling
500g mince beef
1 red onion diced finely
2 beef stock cubes
3 tbsp plain flour
¼ cup tomato sauce
2 tbsp Worcestershire sauce
1 cup water
2 tbsp olive oil
Sea salt
Cracked pepper
2 sheets puff pastry
Method
In a jug put ¾ cup of the water and add the beef stock cubes to dissolve then set aside.
Heat the oil in a pot on the stove and sauté the onion until translucent. Add beef mince and cook until browned, breaking up all the bits with a wooden spoon.
Add the ¾ cup of water with the stock, the sauces and season with salt and pepper to taste. Bring to the boil and then reduce to a simmer for 15 minutes.
In a cup, combine the remaining ¼ cup water with the flour and stir to combine into a smooth paste.
Add the flour paste to the mince and stir to combine well. Bring mixture to the boil then reduce to a simmer for another 5 minutes. Remove from the heat and set aside to cool.
Boil the Dutch creams in a large pot of salted water for around 20-30 minutes or until tender.
Drain the potatoes and put them back in the empty pot with the butter and milk and mash with a masher until smooth. Season with salt and pepper to taste then set aside.
Pre-heat your oven to 200°C.
Grease a large muffin tin with some olive oil. Using a glass as a guide, cut eight circle shapes in your pastry for the base of the pies. Line the bottom and sides of the muffin tin with the puff pastry.
Spoon the mince mixture evenly into each muffin tin evenly. Make sure the mince is completely cooled first so that the pastry doesn't go soggy.
Spoon the mash evenly over the tops of the mince.
Cook in the oven for 25-30 minutes. Serve with some smashed avo and peas (next week's recipe)!!