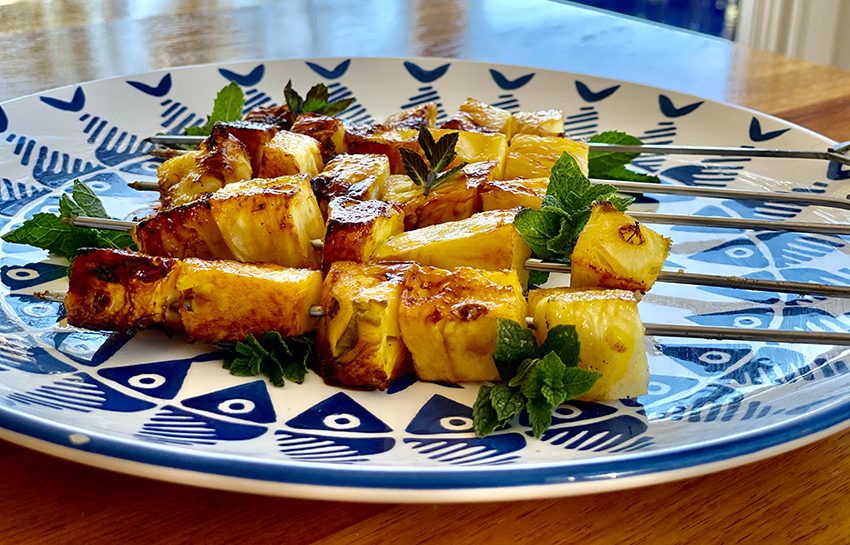 Barbequed Pineapple Skewers
Summer weather has us headed straight for the barbeque!
Fire up your grill and give these caramelised pineapple skewers ago.
They're sweet and sticky!
You can also grill them cut in circles if you don't want to mess around with skewers.
– – – – – – – – – –
Makes 4-5
Ingredients
1 pineapple, peeled, cored and cut into cubes
3 tbsp brown sugar
Method
Preheat BBQ on a medium flame.
Slide the cubes of pineapple onto metal skewers and sprinkle sugar over the pineapple.
Barbeque until they are sticky and burnished in places. A few minutes should do it.
Garnish with fresh mint leaves for colour.
Don't have a BBQ? You can also grill these skewers on a grill pan.