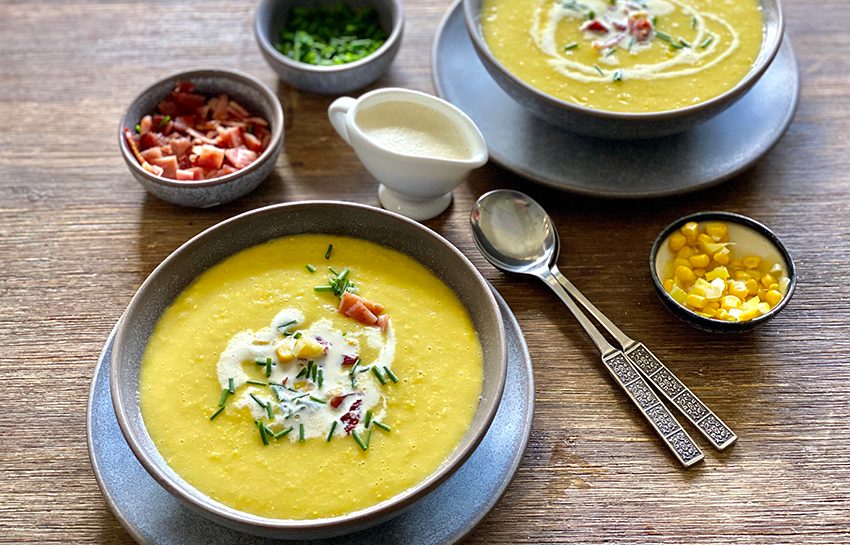 Corn and Potato Soup
Corn makes for a refreshing, bright soup, especially in the middle of winter.
For a vegetarian soup, use veggie stock and drop the cream and bacon. It will still be delicious.
– – – – – – – – – –
Serves 6
Ingredients
4 corn cobs, kernels removed
3 large royal blue potatoes, peeled and chopped
1 brown onion, diced
1 celery stick, diced
1 leek, thinly sliced
2 tbsp olive oil
5 c vegetable or chicken stock
1 tsp white pepper
2 rashes of bacon, cut into small pieces
½ cup cream
A small handful chives, finely chopped
Method
Sauté onion, celery and leek in olive oil with a big pinch of salt until soft.
Add corn, potatoes, white pepper and stock and cook for about 30 mins over medium heat until potatoes are tender.
Fry bacon until crisp and drain on paper towel.
Blitz with a stick blender and serve garnished with bacon, chives and drizzle over cream.