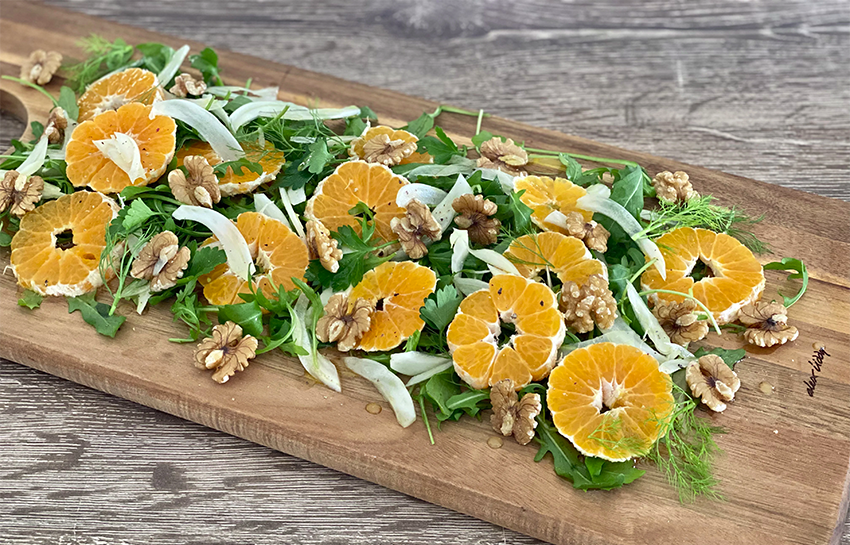 Mandarin, Fennell and Walnut Salad
Citrus fruits are in full swing in Victoria right, and with mandarins as our pick of the week, we were excited to include them in a fresh winter salad.
Slice the fennel on a mandolin if you have one. If not, try to slice the fennel as thinly as you can.
I also love the mandarins sliced through the middle into discs. The shapes of the segments look jewel-like and glossy.
– – – – – – – – – –
Serves 4 as a side
Ingredients for the Salad
3 mandarins, sliced through the centre into discs
1 small fennel, outsides removed and thinly sliced
60g rocket
¼ c walnuts
Ingredients for the Dressing
2 tbsp white wine vinegar
2 tbsp orange juice
4 tbsp olive oil
Salt & pepper, to taste
Method
Combine dressing ingredients in a bowl and add the fennel.
Place other salad ingredients on a platter; scatter the fennel on top and spoon over the dressing.
Garnish with a few fennel frons.